My Classic Riley
A rare orginal left hand drive car made for export, a 1948 model Riley RMB 2,5 litre Saloon ch. 58 S 3795 with engine no 3795 (later engine no 6786).
It is a 4 cylinder engine 2500 ccm with 100 BHP, and the car had a top speed close to 100 miles per hour.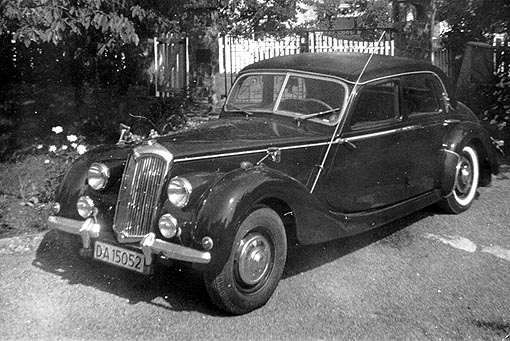 The car in 1972 owend by Dag Jarnøy in Oslo, Norway.
The owners of the car:

Rolf Ugelstad 9.03.1949 (A19932)
Arne Mathiesen 17.10.1955
Dag Jarnøy 14.05.1970 (New lisens plate DA 15052).
Tore V. Fjeld 12.05.1972
Stein Storsveen 19.01.1976
Ove Andersen 29.09.1976
Knut Jahr 18.03.1977
Erik Juelsen 7.08.1985
Peter Vogt 06.04.1988
Dag Jarnøy 17.08.2005 (now owner for second time) (DA 15052 today changed back to A19932)

Dag Jarnøy painted the car dark green in 1971 (it was original black), new overhauled engine was put in, the steering and propellershaft was repaired and all the electrical wires replaced.

Later all the wooden parts were changed and the car was painted yellow by Svein Storsveen.

All the wood and steel in the bottom of the car is repaced by stainless steel plates by Knuth Jahr.

Erik Juelsen painted the car white.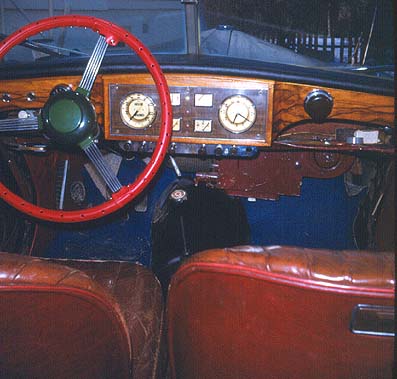 Inside the car in 1972. The dashbord from a sparepart-car 1951 model 61 S 8106 was installed.
In addition the overhauled engine from this car was put in so the engine number is still 6786. Today a 1949 dashboard is installed again.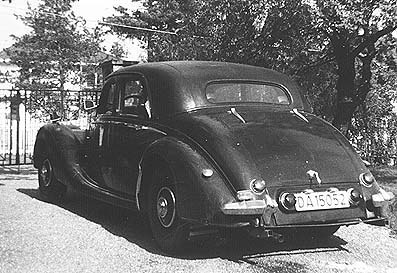 Picture from 1972